ROBICHAUX FAMILY DENTISTRY
BE THE REASON BEHIND SOMEONE'S SMILE TODAY
MODERN DENTISTRY WITH GENTLE CARE.
Dr. Jacob Robichaux and his team provide the highest standard of care in a friendly and professional environment. Offering advanced dentistry, personal treatment plans, and painless procedures, we will help you achieve a beautifully healthy and functional smile.
Dr. Robichaux and our team look forward to welcoming you and your loved ones to our dental family. It will be an honor to be your partners as you achieve optimal oral health and maintain your best smile for years to come!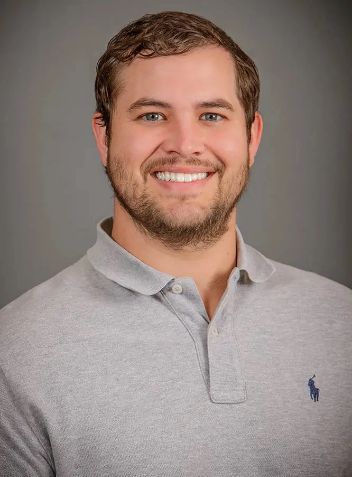 I STRIVE TO BE FAIR AND HONEST, AND TO GIVE THE ABSOLUTE BEST, QUALITY CARE TO ALL MY PATIENTS.
Dr. Robichaux loves teeth and he loves working with his hands. With a craftsman's aptitude, he enjoys having a mental picture of how to address a patient's issue and being able to mold that into reality. Helping people develop and keep a beautifully healthy smile brings him great satisfaction.
Even more rewarding for Dr. Robichaux, though, is transforming a person's smile and, in doing so, transforming their life. He loves to help people who never smile – not because they are not happy, but because they are embarrassed of their teeth – and give them smiles that are healthy, functional, beautiful, and filled with confidence!
A dedicated professional, Dr. Robichaux is committed to providing his patients with the highest-quality dentistry. He actively participates in continuing education opportunities locally, regionally, and nationally, to stay current with the newest treatment techniques and options.
THE ROBICHAUX
FAMILY DENTISTRY PHILOSOPHY
Our goal is to help every person achieve a happy, healthy smile that will provide them with good function and confidence in their appearance. We believe a trip to the dentist, especially to see us, should be a stress-free and enjoyable experience and strive to make that a reality for each person who walks through our doors.
WHAT OUR PATIENTS ARE SAYING…


"Dr. Robichaux is an excellent dentist. His staff is friendly and compassionate."


"I would recommended Dr. Robichaux to anyone looking for a caring, personable, and gentle dentist! Him and his staff are so friendly and welcoming!!!"


"Dr. Robichaux and his staff are so friendly and caring. He took great care of my kids. I would absolutely recommend him to anyone."


"Dr. Robichaux is very gentle. He was really good with both of my kids. Took his time and explained everything. His staff was very friendly."